Big Firm Expertise.
Small Firm Relationships.
Helping Boston and Eastern Massachusetts businesses and individuals achieve financial success with trusted accounting, tax, financial planning and consulting services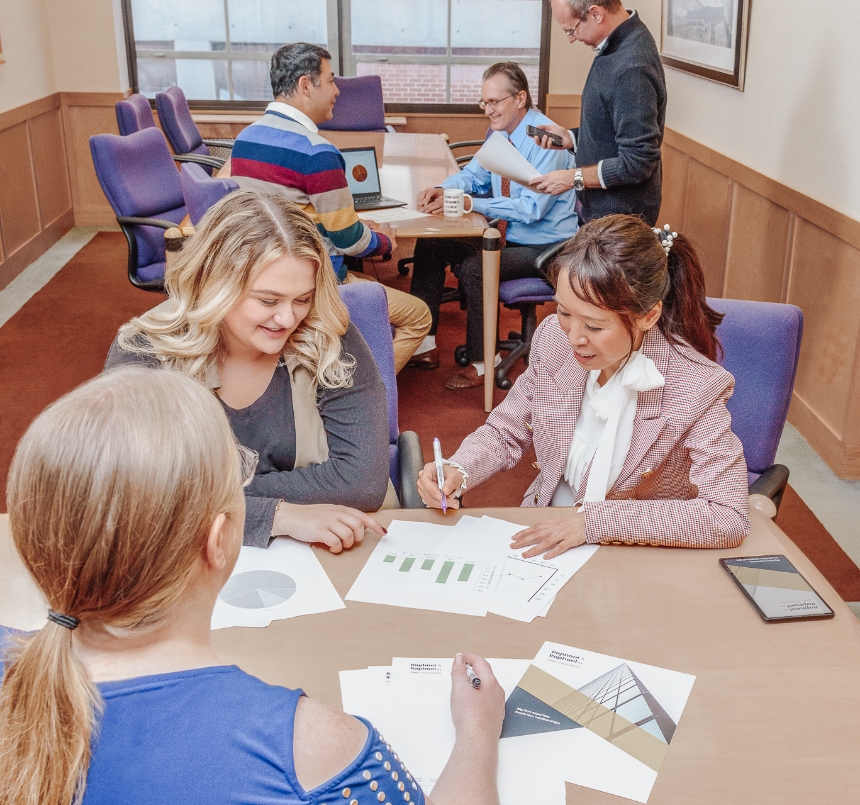 A 70+ Year Commitment to Quality Service
Since our founding more than 70 years ago, Raphael and Raphael has maintained a clear focus on helping our clients reach their financial goals while adhering to the highest standards of compliance and ethical values. We strive to earn your trust by working with you to truly understand your business and your needs—and by regularly adapting our services as those needs change.
The Breadth of Services and the Flexibility to Meet Your Specific Needs

With decades of experience in virtually every major industry, Raphael and Raphael has the proven breadth of services and the flexibility needed to best help you achieve financial success.
Consulting and Business Analytics

Raphael and Raphael can help you refine and analyze the data already generated by your business to help you make important decisions about your company's future. We determine your informational needs and point out ways to streamline or better secure your procedures.

Learn More
Tax Preparation and Compliance

Raphael and Raphael will ensure your tax filings are completed on time and that you're taking advantage of all the credits and deductions you're entitled to. We'll work with you to plan for new regulations as they're passed, maximizing potential benefits and minimizing negative impacts.

Learn More
Financial Statement Assurance

Raphael and Raphael provides comprehensive financial statement assurance aligned to your unique business needs—to build a stronger, more profitable business. Our financial statement attestation is seamlessly integrated with our other services—including the preparation of your tax returns, profitability analyses, forecasts or other consulting needs—to provide you with the best service possible.

Get Started
Client

Accounting Services

Raphael and Raphael provides turnkey bookkeeping designed for your unique needs— giving you the financial insights without the tedious tasks. Our bookkeeping and accounting services give business owners more time to focus on profit-generating activities.

Get Started
Our Breadth of Experience Means We Understand Your Business and Your Challenges
Raphael and Raphael understands that you need a custom-tailored accounting solution that is unique to your particular industry challenges and environment. Our team has deep experience in a wide range of industries and business types to help you accelerate your success, including:
Advertising and Marketing

Defined Contribution Plans
Real Estate (including HUD and MHF)